Whether you are starting out or even already well established researching what your competitors and fellow photographers are doing can provide much useful information.
Keeping a constant eye on pricing, promotions, suppliers, trends, market opportunities is critical to a photographer's survival.
Unfortunately many in our line of work are not willing to share "trade secrets" or even give out information to help other photographers.
This reluctance to assist fellow photographers may lead to more covert and sneaky approaches to find out concealed information.
Thus, in turn causes the leaders amongst us to be constantly hounded by photographers posing as clients and causes much time wasting and possible resentment.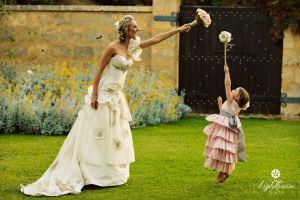 Lighthouse by Cyrus – Questions Welcome
Cyrus is happy to share success stories with any new or established wedding photography business or serious amateur.
If you have a question regarding the business of photography such as pricing, suppliers, marketing and workflow, he can provide quick answers over the phone or via email.
Please do not pose as a client or ask business-related questions though a public forum such as Facebook.
By providing this assistance to you we expect to inspire, motivate and cultivate in you your own ideas and methods.
Please do not copy original ideas, clients want to see originality and fresh ideas. Maybe one day you can "pay it" back to us and others!
Warning – Most New Photographers End up Quitting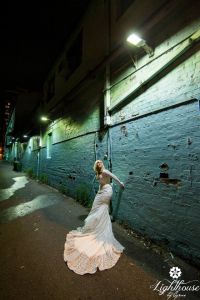 Researching Other Photographers
(1) Meet and talk to a variety of photographers at wedding expos, AIPP events, seminars, DWF and other forums.
(2) Be transparent and honest. Ask for permission to ask about business questions, so that you can give them a chance to politely decline sharing important trade information.
(3) Use legal web techniques to find out harder-to-find information about your own website and the websites of the leaders in the industry, such as:
Page Rank – Rates  a  site's "importance"
Back Links – reports all  other sites that link back to site in question
Site Mapping – Reports all pages on a particular site, finds hidden links
Google Alerts – Reports sites, blogs, news etc… that contain chosen keywords as these are newly indexed by Google.
(4) Join their Mailing Lists and follow them on social media, at least you are not costing them time or money.
(5) Increase your page rank and back links by posting messages and your website to heaps of public forums and on comment boards.
(6) If you need to get quick, honest and reliable information about an advertising choice, such as advertising in a particular wedding magazine, try to call a different type of wedding business, such as a venue or dressmaker. A photographer is less likely to want to share space on a magazine they are advertising in too.
Back to Photo Training