hyperlinked headings are available to view online now.
INTRODUCTION
MARKETING & SELLING
Pick Your Market
Proactive Marketing
60 Seconds for Marketing
Quick Efficient Marketing
Website – Basic Must Haves
Make Buying and Contacting Easy
Website – 5 Second Rule
Magazine Ads – If You Must Pay
Secrets of Subliminal Messages
Guerilla Marketing
Advertising – Beauty vs Pollution
Marketing in the Future
An Image is Worth 1000 Words
The Power of Imagery
Branding in Public Spaces
CUSTOMER SERVICE
Providing the Best Customer Service
Client Booking Form – Versatility
Three Parts to an Offer
Welcoming the Objections
Dealing with Objections
Allowing for Luck
Selling Language
Selling at Consultation
Using the Senses
Getting the Right Feedback
Manage & Convert Enquiries into Bookings
Maximising Selling Success
Psychology of the Sale
Storytelling
Asking the Right Questions
How to Gain Trust
Testimonials – The Social Proof
How to Value-add
A Better Way to Offer Incentives
Saying "No!"
Educating Your Client with Images
What's in it for Me?
Clients are Time-Poor (and mostly lazy)
Photography for Life
PRICING, PRODUCTS & SERVICES
Pricing Tips & Tricks
Understanding Item Performance
Prints – Selling
Prints – Priming New Clients to Buy
Books – Advantages
Books – Versatility
Books & Albums – Upselling
Editing & Shooting Language
Digital Files – Selling
Digital Files – Terminology
Winning the Price Wars
Pricing – Revealing Publicly
Pricing Calculation
Pricing Calculation (Part II)
NETWORKING
Picking Your Business Friends
Networking
BNI
Cross Promotion
BUSINESS IMPROVEMENT
Business Plans
Checklists & Forms
Problems and Solutions
Run Your Business like a Farm
The Business of Out Sourcing
TASK MANAGEMENT
Pressures of Business
Working Long Hours
Reducing Pressures
Task Management
Emails
Action or Assign
PERSONAL GROWTH
Path of Least Resistance
Breaking the Fog of Routine
Workflow 1.2
How to Feel Successful
The Meaning of Life
About the Author
How to Use This Book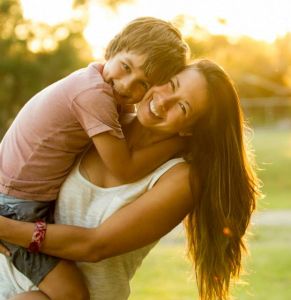 Only 5% of people who
purchase this book will
actually spend the time
to read every single page.
Only a novel is meant to
be read like that.
The best way to use this
book to help you and your
business is as a reference
guide using the Table of
Contents when a particular
situation comes up. Or
when you feel like trying
something new.
I sincerely hope that you
get a few light bulb
moments while skimming
through some of the content.
Maybe you'll come up with
something fantastic too.
If so, I would love to hear
from you and credit you
in a future edition!
Of course, you don't need
to run a wedding photography
business to have this
beneficial information
apply to you. The same
principles to business are
relevant to all industry
types.
I've tried to separate the
content into 7 easy to
access groups. Some
chapters could have
expanded into more than
one heading.
I've also purposely placed
MARKETING and
CUSTOMER SERVICE ahead
of the other groups as
I know readers would
otherwise skip to "quick
fixes".
It'll actually help you
more if you first focus on
BUSINESS IMPROVEMENT,
NETWORKING, TASK
MANAGEMENT and
PERSONAL GROWTH. But
hey, I know the deal, a
third of you might get to
those chapters eventually 😉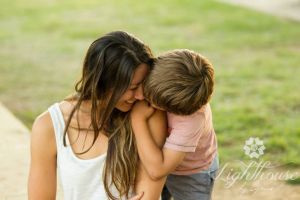 Buy Now – $9