Fundraiser – THE FAMILY SESSION VOUCHER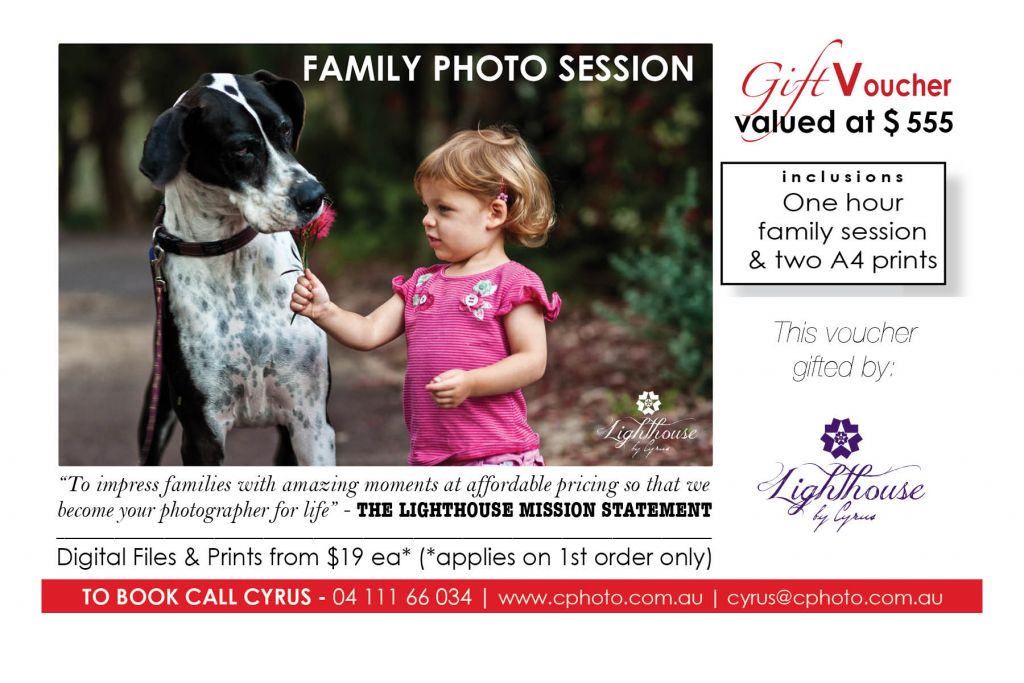 Charities we've supported recently
Peel Manor – Flood Relief Charity Night
One Step at a Time Charity Ball for Kiss Goodbye to MS
Jack's Gift – Charity Night 2014
---
Usually we send out a $555 Family Session Voucher by mail. To get quick access download artwork here.
If you would like a custom design, please request by email.
Historically a Lighthouse voucher fetches around $115-$400 at a silent auction.
Great for fundraisers, charities, quiz nights and more…
Want your business logo on the voucher?
Pay for a couple of extra prints  and we will add your logo to the voucher so that you can get the branding you deserve at a fundraising event, for your own company.
Photos at the Fundraising Event
Want to get incredible reach on social media? We have the package solution to break the internet!
Add only $9 to your ticket price to give all guests access to all edited images. (min 50 pax)
Everyone gets dropbox access to all the edited images included in ticket price.
$9 a head represent a wholesale cost and part sales not possible, must be applied to all guests.
Bonus offers, we bring our unique spin on a mobile prop box, similar but better than a photobooth.
Plus with our same day slideshows, people will love the extra entertainment.
To request a maximum of three vouchers mailed to you please include…
(1) Fundraiser/Charity Event Name and Date
(2) Your preferred mailing address
(3) Any comments or special requests
…in the form below.