SanDisk is my preferred choice when it comes to reliable quality. Even the Online Outlet store has some great technology at amazing discounts.
This applies not only to SanDisk CF and SD cards for my Canon EOS one Mark IV but also my no. 1 choice in SSD drives for all my computers.
SanDisk is way ahead of the game, sometime even pushing the rest of field!
The newest CF card is a whopping 515 MB/sec and with a huge capacity of 120GB. But wait! Don't just go buy one now.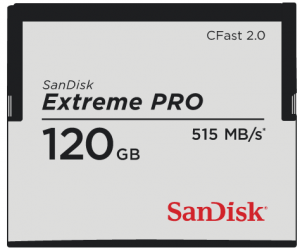 Before you get too excited research if your specific camera can handle the new CFast 2.0 technology. When one side of technology blows through what was only recently thought to be impossible the other components need to catch up…
Grab a bargain and see what's in the Outlet store (from 70% off – US prices)