Allure Limos is a privately owned 5 star Limousine company operating in Perth Metro. Owned by Matt and Janine Smith, they make the process of enquiry to booking and luxury transportation as delightful, easy and professional as possible.
You have the option to book either the exclusive Jeep Grand Cherokee Stretch Limousine and the one of a kind Asanti Chrysler 300C Stretch Limousine.
Request a quote now or speak to Matt. At Lighthouse we prefer Allure Limousines for many reasons, that's why to encourage our wedding clients to consider Allure we are happy to throw in an extra A4 print of your choice.
(1) Allure Limousines is our top recommendation for Wedding, pickups, and events.
(2) Allure Limousines is our referral & networking partner in two business networking groups, that accept only the best in each category.
(3) Owner driven company.
(4) Highest reputation in the industry.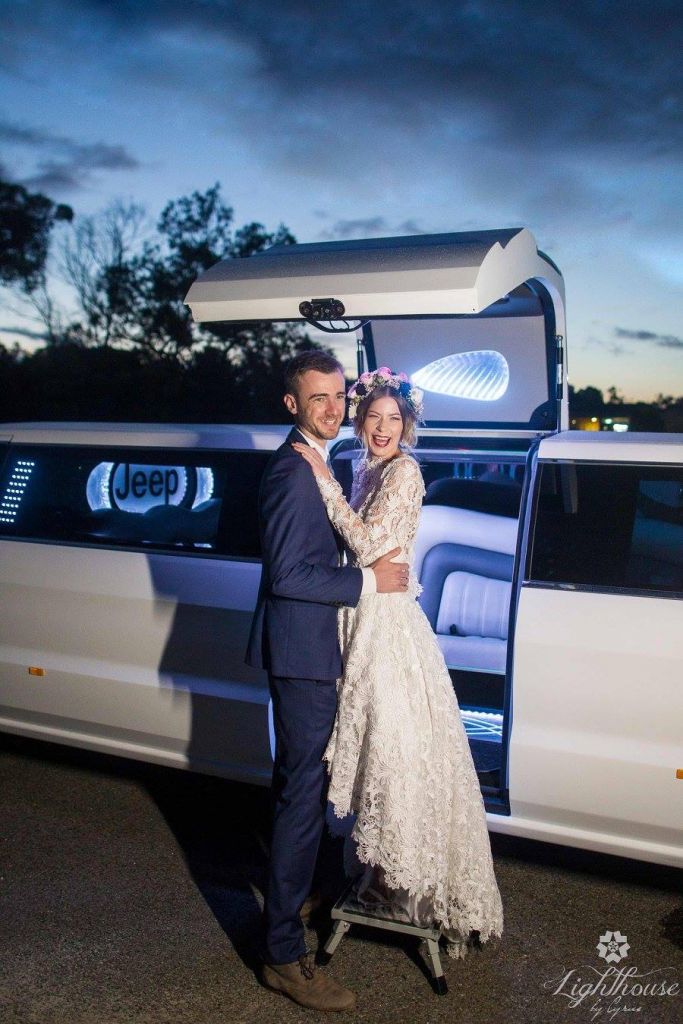 Allure Limousines – Travel in Style
0499 003 001
Mr Matt Smith