Congratulations on receiving a gift voucher for family portraits.
Please find below FAQs and terms applicable to your offer.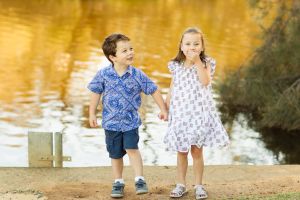 FAQs & Terms
(1) Can I extend the expiry date? Yes you can, simple contact Cyrus to either book in your date or extend the expiry date. In fact, consider this to be more like a reminder date, as we don't believe in expiry dates for something so previous, as family portrait voucher. If years has passed the only changes possible could be terms and an adjustment of the offer. We will match you with the offers going at that time.
(2) Can I trade in the value of the voucher for cash? No you can not.
(3) Can I trade in the voucher for another product or service? Yes you can, for the following services as trade in values of $197 for coverage and $80 towards digital files such as for Wedding photography, events photography, branding headshots, maternity and newborn photography.
(4) What if I just redeem the portrait session and the free digital images, do I need to pay for anything else? That's fine. you can redeem 1 hour coverage and redeem your 5+3 images and not have to pay for anything else.
(5) May I gift or transfer the voucher to someone else? Yes, you can. Just get the recipient to contact us to redeem offer.
(6) I've let the voucher lapse past the expiry date, what can I do? Just contact Cyrus and we will offer you a equivalent shoot based on current terms and conditions, in all likelihood the offer will be the same.
(7) What if we need to change time or date or location? Under most circumstances there is no penalty to change or postpone a photo session. $100 rescheduling fee may apply with booking with less than 2 hours notice or when there is a no show.